Expert Consultation
A Certified Divorce Financial Analyst (CDFA) provides knowledge, security, and comfort through a stressful time. When a marriage breaks down it is a type of death.  A partnership built on caring and commitment no longer exists, which can lead to sadness, guilt, and anger. Emotionally it is taxing to everyone involved. As a CFDA, Taunya Abaya takes the emotion out of the equation. She studies the complete financial picture of the marriage and provides a factual financial interpretation that is fair and equitable.
Examples of common mistakes made based on emotion or lack of financial understanding are:
Believing that a 50/50 division of property is an equitable division of property
Negotiating to retain the marital home when the client cannot afford it.
Incomplete information on employee benefits and retirement plans
Incorrect evaluation of defined benefit plans.
Not looking at the long-term consequences of a financial settlement
Rushing through the process to get it over with
Not understanding how to divide debt
Not considering the effect of deferred taxes when dividing taxes
Failing to understand how inflation rates affect investment returns
Taunya helps clients provide a framework that can avoid catastrophes and lead to financial freedom.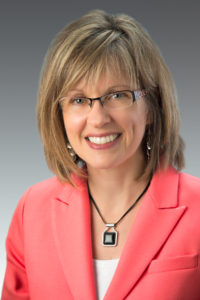 Taunya Fourtner Abaya, CDFA® , CFP® 
Certified Financial Planner
Buffalo First Wealth Management, LLC
7606 Transit Rd, Suite 100
Buffalo, New York 14221
(O) 716-535-9603
(F) 716-204-8369
Commonly Asked Questions:
Why do I need a Certified Divorce Financial Analyst? Don't lawyers handle everything?
Attorneys are educated to protect and advise people on their legal rights. They must have an extensive knowledge of the law. It is impractical and unfair to expect them to have an in-depth knowledge of investments, taxes, retirement plans, and other financial pieces.
Should I hire a CDFA instead of an attorney?
No! Certified Divorce Financial Analysts aid attorneys and mediators but do not replace them
If I have to hire an attorney and a CDFA won't it cost me more money?
In the short term yes. However, in the long-term it will save the client money because the CDFA provides knowledge and insight on how to use the client's assets as a tool to create a path to financial freedom
Does a CDFA work with one or both spouses?
That depends entirely on the divorce circumstances. If the divorcing couple has an amicable relationship then the CDFA can work with a Mediator or in a Collaborative Law situation, in concert with the clients attorneys. The CDFA is considered to be financially neutral. However, in an adversarial situation, it is best if a CDFA works for one spouse only.
Resources: