Expert Consultation
Taunya Fourtner Abaya is a fee-only Certified Financial Planner® (CFP) who teaches people how to use their money as a tool to build their dreams. The journey to financial wellness is deeply personal. It impacts our health, state of mind, family dynamic and our work. Most Americans are not taught the basic building blocks that are necessary for us to make confident, knowledgeable financial decisions.
With Taunya's background as a teacher (Master of Science in Special Education) and CFP®, she empowers individuals and families to take active control over their financial lives.
Some of the topics she covers include:
Women & Investing:
Not sure where to start? Taunya will explore the following:
Mindset
Values Leader
Where you stand (Budgeting)
Safety Net for Investing
Investments

Stocks, Bonds, Mutual Funds, ETFs

Retirement Accounts
Brokerage Accounts
Annuities
Building Blocks for your Financial House:
Mindset
What Do You Really Need?
Budgeting

What it is & and how it can help
How to use it effectively

Emergency Fund
Risk Analysis

Health, Auto, Home/Rent, Life and Disability

Retirement

Do you have a Retirement Account?
Different Types
How to Choose

How to put it all together
25 Tips on How to Use Money as a Tool:
Introduction
Credit Cards
Saving & Investing
Investments
Insurance
Estate Planning
Your Plan
Steps to Get out of Debt:
Relationship with money
How Credit Works

FICO

What it is & How it works
Why is it important

Check your credit reports
Assess spending habits

How Credit Card Debt Works
Steps for Decreasing Debt

Set up Goals
Set up a Budget
Collect Credit Cards
Check interest rates
Pay off highest interest rte first

Review
If you or your group are interested in hearing more about these topics, or to meet with Taunya directly, please contact her.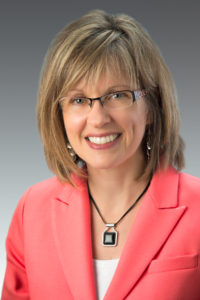 Taunya Fourtner Abaya, CDFA® , CFP® 
Certified Financial Planner
Buffalo First Wealth Management, LLC
7606 Transit Rd, Suite 100
Buffalo, New York 14221
(O) 716-535-9603
(F) 716-204-8369