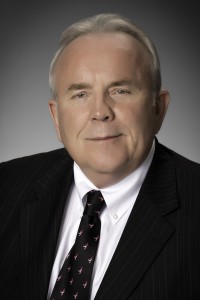 Kevin R. Connolly is founder and Chief Executive Officer of Buffalo First Wealth Management, LLC and Chief Executive Officer of Buffalo First Advisory Group, LLC. Mr. Connolly received a MBA, Master of Business Administration Degree with a concentration in Strategic Management from Medaille College, Buffalo, New York, and holds a BS, Bachelor of Science Business Management Degree (TTT) from Niagara University, Lewiston, New York. Mr. Connolly holds a Series 7 and Series 66 licenses, a New York State license for Health, Life, Disability, Long Term Care, and is certified with the New York State Partnership.
Prior to founding Buffalo First Wealth Management, LLC, Mr. Connolly served as a District Manager/Financial Advisor at Waddell & Reed, Inc. While at Waddell & Reed, Mr. Connolly serviced customers in a variety of industries, with a primary emphasis on comprehensive financial planning, estate planning, institutional retirement plans, and wealth management. He was formerly Chief Financial Officer of AAA Environmental, Inc.; Director of Business Affairs & Human Resources, State University New York at Canton; Director of Transportation Technology, Trocaire College; Director of Transportation, Ahold USA Tops Markets, Inc.; and Vice President of Operations at Superior Lubricants Co., Inc.
Mr. Connolly participates in a number of community and professional organizations: Medaille College Board of Trustees, Alumni Board of Directors, Board of Directors for the Network in Aging of Western New York, volunteer at Millard Suburban Hospital, member of the Amherst Chamber of Commerce and past member of the Clarence Chamber. He is a coach of Lou Gehrig Baseball, past coach of Mathewson McCarthy Baseball, past Vice President of Board of Directors for the Amherst Youth Foundation, past Board Member/Director Kenan Center, past Board of Directors member of Children's and Family Services of Niagara County.
Mr. Connolly resides in Williamsville, New York with his wife Michelle and their four children. He also has two other daughters and is a proud grandfather.
Allen Dembski, Chief Operating Officer/Vice President of Buffalo First Wealth Management and also Accredited Wealth Management Advisor℠ . Allen is a graduate of Buffalo State College, where he attained his Bachelor of Applied Science Degree in Business Studies. He also graduated from Erie Community College where he attained his Associate of Applied Science Degree in Business Administration. Mr. Dembski currently holds Series 6, 63, & 65 Securities Licenses. He also holds his NYS Life, Accident & Health Insurance License. Allen received his NYS Long-Term Care Partnership Certificate in 2008.
Allen worked in the insurance industry for eight years, during the first year of which he was promoted to a sales management position before entering the financial services profession in 2006. Allen's approach centers largely on client education and interaction. This approach allows clients to be part of a team rather than bystanders. He utilizes his experience to develop strategies that focus on protecting assets from market volatility, and customizing portfolios to match an individual's goals and objectives.
Allen and his wife Julie have two children, Cassie and Lucas. He enjoys hockey, golf, football, and most other sports. He has been an assistant or head hockey coach at Canisius High School since 2002, and has been a coach at other local high schools since 1998. Allen is past Co-Chairman of Emerging Business Leaders and is an active member of the Amherst Chamber of Commerce. Allen sits on the Board of Directors at the Home Improvement Council of WNY, and volunteers at Goodwill, where he teaches financial education. Allen currently serves as an Advisory Board member with West Seneca CSD Academy of Finance and an instructor with Junior Achievement.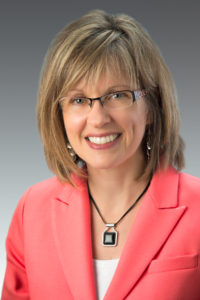 Taunya Fourtner Abaya is a Certified Financial Planner ™ and Certified Divorce Financial Analyst at Buffalo First Wealth Management, LLC. Taunya received a Bachelor of Arts degree in Political Science and History from Miami University, Oxford OH. She went on to receive a Master of Science degree in Special Education at D'Youville College, Buffalo NY and holds a Series 65 Security License.
Taunya taught children with special needs at Sullivans School PTO on the naval base in Yokosuka, Japan. In addition, she taught early education classes to adults through Central Texas College. Taunya developed and implemented a Community Based Instruction (CBI) program for children with severe and profound special needs at Wheeler Middle School on Oahu, Hawaii. While there, she was a lead teacher on the accreditation process for the school. After moving to Monterey, California, she taught at North Monterrey County Middle School. As a resource specialist, Taunya co-taught with regular education teachers and had a case load of students with learning disabilities. She also sat on the student assessment committee which diagnosed and developed plans for at-risk children who didn't fit the special education criteria.
While in Japan, Taunya volunteered for the Navy-Marine Corps Relief Society doing budgeting and debt relief counseling. This experience and success fed her desire for a new career, and she became a financial planner in 2008. She received her Professional Financial Planner Certificate from Old Dominion University, Norfolk VA and started a financial planning business, Abaya Financial Consulting.
In 2016, Taunya joined Buffalo First Wealth Management, LLC because it was a registered investment advisor (RIA) firm, which allows her to make the best choices for her clients. Taunya still applies her teaching background in seminars, webinars, and presentations to promote financial literacy.
Taunya lives in East Amherst with her three teenage children, Jonathon, Jacob, and Jenna. She is heavily involved in her community, including treasurer of Friends of Iroquois National Wildlife Refuge, past co-president of the Williamsville North PTSA, past treasurer of a travel softball team, and Lou Gehrig Little League umpire scheduler. She is active in the Women's Business Center at Canisius College and has a vested interest in the United Way and the Family Justice Center. Taunya is also a current member of the Amherst Chamber of Commerce and the Clarence Chamber of Commerce.
Ellen Morse is the Executive Assistant at Buffalo First Wealth Management. She has a bachelor's degree in graphic design and illustration from Syracuse University. She began her career in New York in publishing and has worked in marketing at Arthur Andersen in Chicago as well as various advertising agencies in San Francisco.
Ellen creates office systems and procedures for Buffalo First, and manages callers and clients with a smile. She also manages our website, blog, social media and marketing efforts.
Ellen resides in Getzville with her husband, Kevin, and their two teenagers, Carolyn and Brendan. While not working at Buffalo First, she freelances as a graphic designer. Ellen also stays busy volunteering at church and her children's school, Williamsville North.